29. October 2019
Alumni Scholarship Campaign Monthly Report October 2019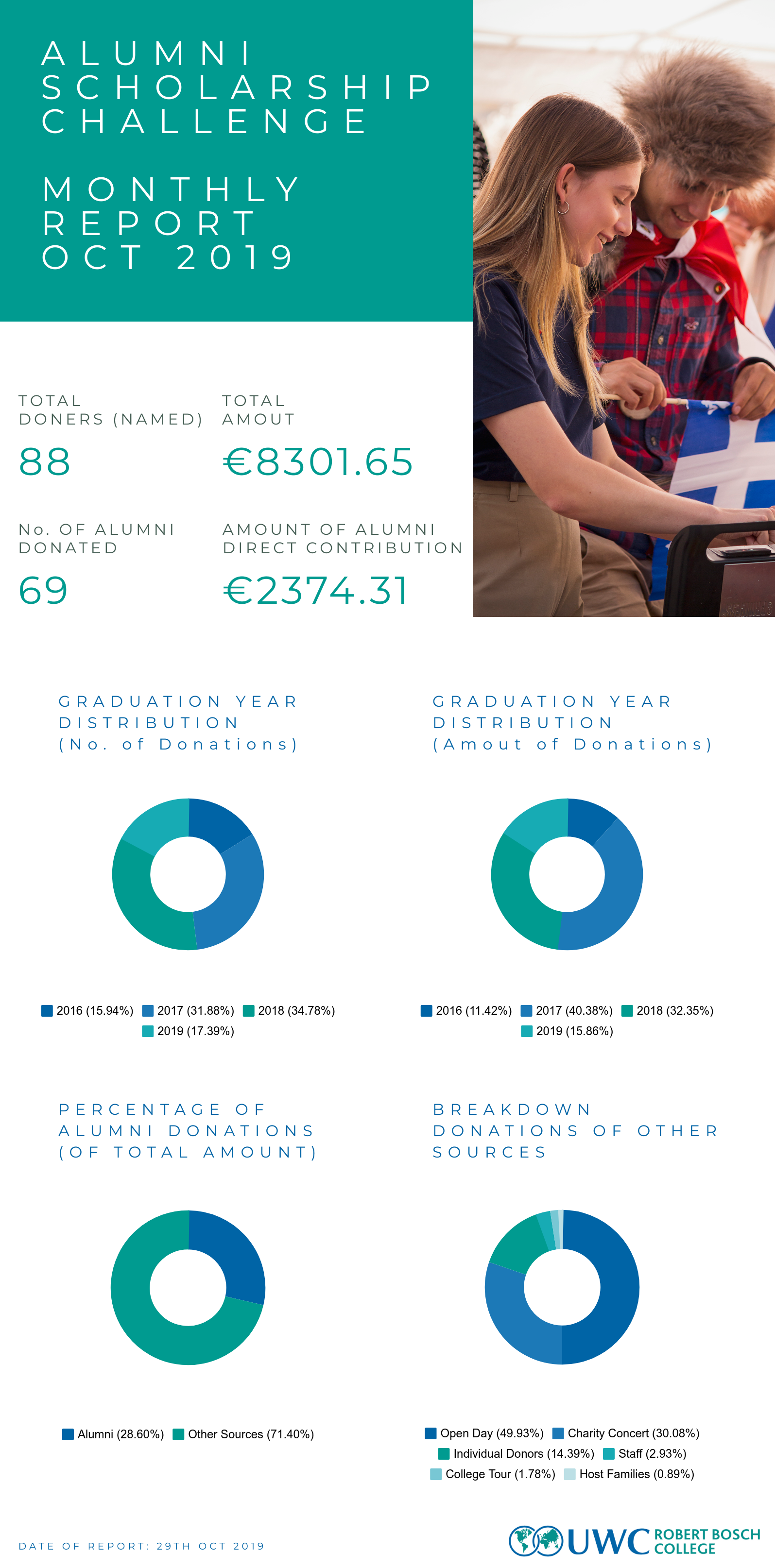 Dear alumni, donors and community members,
We are delighted to share with you the October monthly report of our Alumni Scholarship Campaign. By 29th Oct, we have raised €8.301,65 in total, which is more than 80% of our target. €2.347,31 or 28.6% came from our alumni directly. In total, 69 alumni or 18% from all four generations of graduates have contributed. We are very grateful for your support, no matter the amount you donated!
In this report, we would also like to thank the generous individuals who contributed their time and efforts towards our campaign through different events. Among all sources, €2.809,89 were raised during Open Day (donations at food bazaar, silent auction, merchandise sale). Similarly, during our charity concert Kultur in der Kartause, organized by staff members, we have raised €1.692,45. Other sources of donations include our host families, visitors attending College Tours etc. We want to express our gratitude to the staff and community members who either donated or supported in organizing these events, and of course all anonymous donors who gave during Open Day & the Charity Concert.
Thank you again and let's make the scholarship happen before the end of this year!