24. August 2019
Student Arrival: Welcome Generation 6!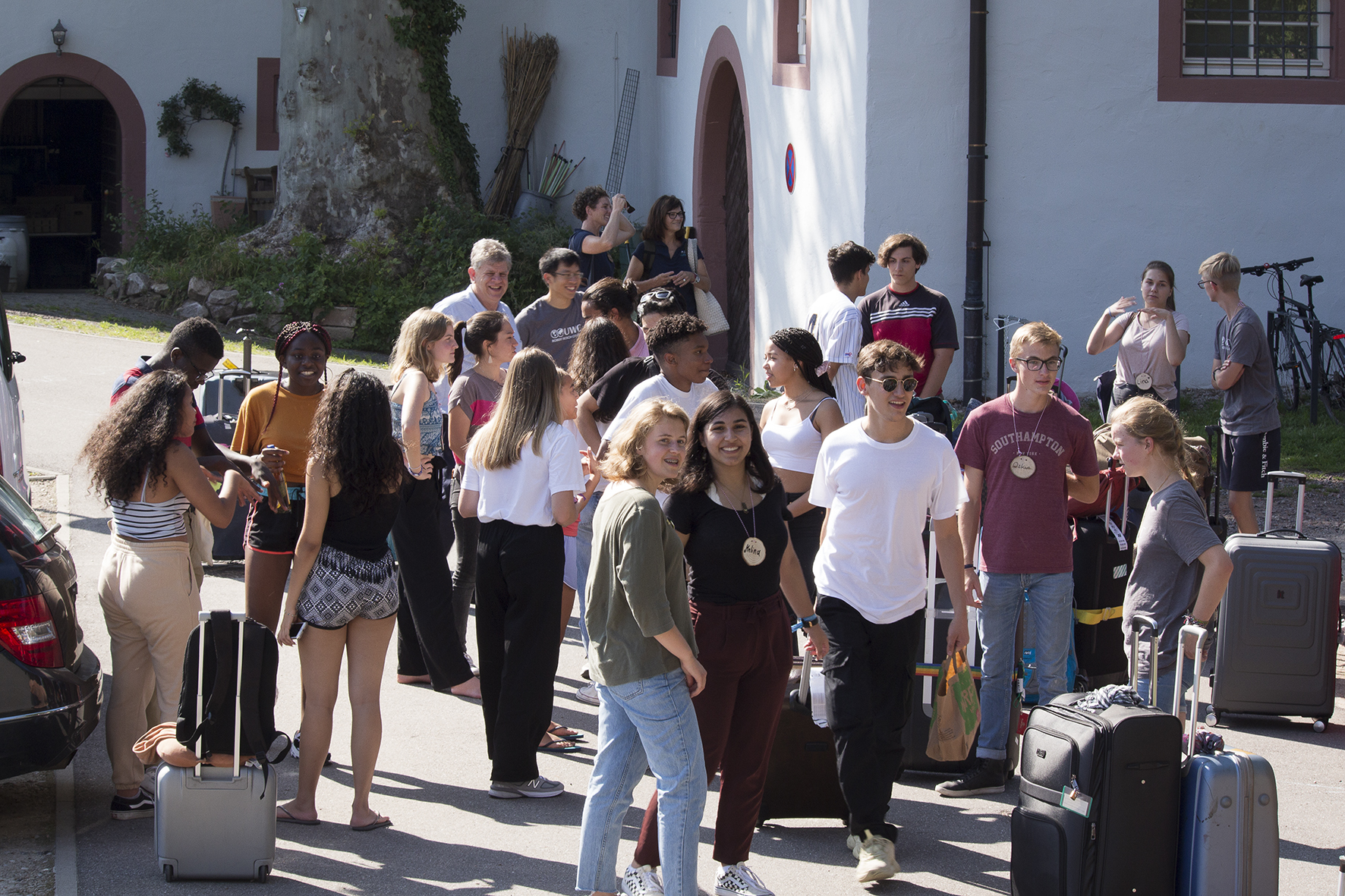 Students arrived on campus on August 23 for another year at UWC Robert Bosch College. 102 first-year students are joining us this term, for the first time also from Ireland, Latvia, Tunisia, Liechtenstein and Haiti. All students scheduled to arrive yesterday have made it to campus safely! This morning, we gathered for our first Assembly in the Auditorium, welcoming Generation 6 into our RBC community.  As we embark into the 10-day orientation program, our Rektor Laurence Nodder reminded the students this morning that RBC offers the opportunity for students to "develop unlikely friendships": "If we all came from the same backgrounds, then none of the friendships we formed would be unlikely. But we come from backgrounds where most of us normally – because of all the political and other constraints – would not have an opportunity to get to know each other. So let's build these friendships!"
More updates will follow. We also report on the Orientation Week and beyond on our Facebook and Instagram pages.