12. November 2018
Theater Performance: "Raising awareness for how we perceive cancer"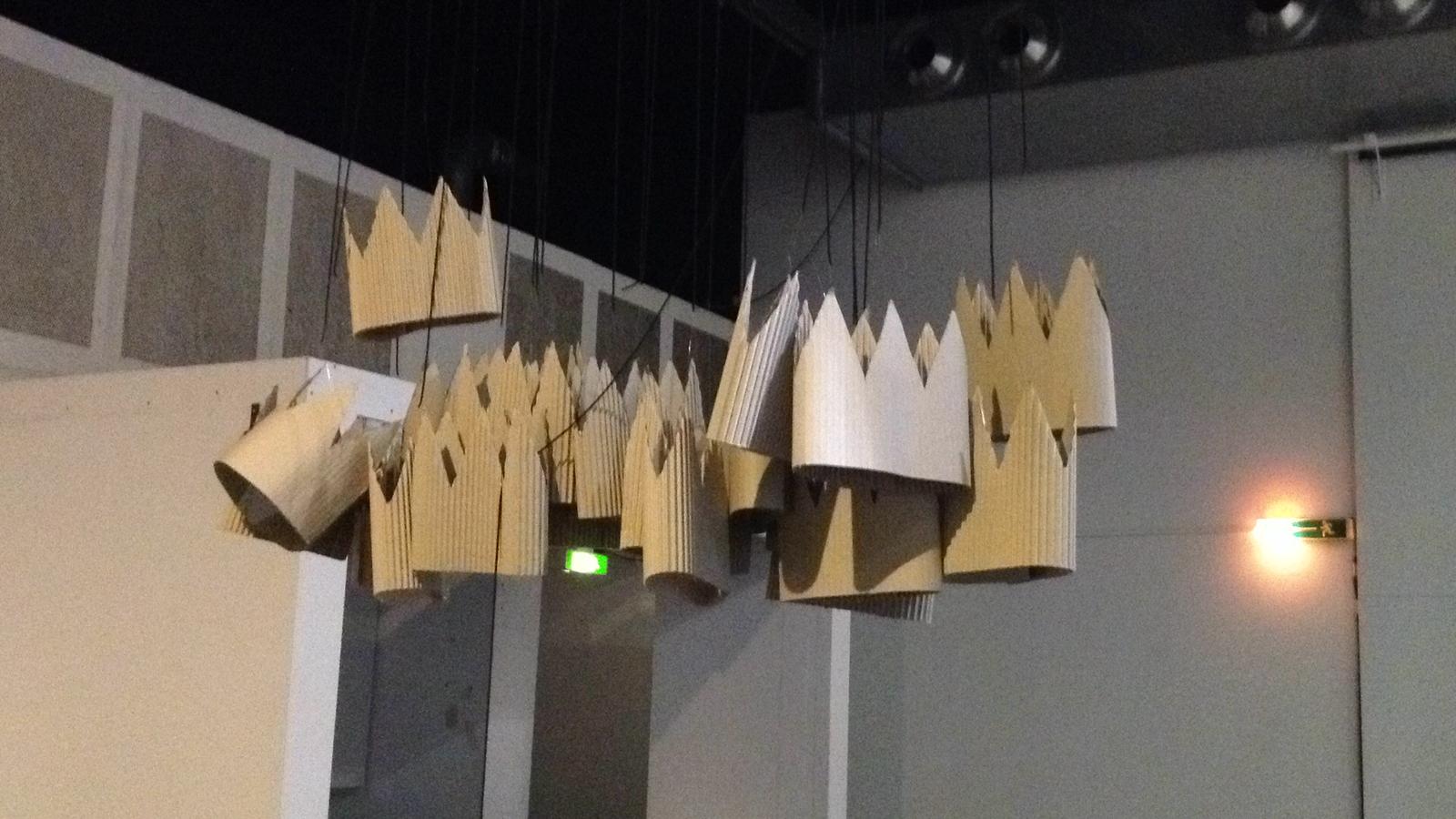 Our two students Vlada and Eirini, both second-years at the College, have recently performed in the dance theater project "Die Krone an meiner Wand (The crown on my wall)" at Theater Freiburg, directed by Gary Joplin and Monica Gillette. Together with 23 other women in the ages of 17 to 74, some with the diagnosis cancer, some without, they have created a 1-hour-long performance including improvisation to fathom the topic of cancer together with the audience.
How did you get to participate in this project, which is also your CAS?
Vlada: Last year, both Eirini and I were members of the Parkinson's Dance CAS, a project also led by Monica Gillette. In this service, we created sessions for people affected from the disease, with the intention to inspire a positive attitude towards the body and movement. Monica then helped us initiate a Project Week in Italy, where we worked with a local Parkinson Dance group, performing publicly in a museum in Bassano del Grappa. This past July, she invited us to join the project at Theater Freiburg; we felt honored to be asked, as we knew it was important to her to keep the group small and intimate. Yet, I was also insecure: would I manage to be authentic, given the fact that I did not have any previous experience with cancer?
Yet you did participate in all 8 performances. Can you describe the aim of the piece "The crown on my wall"?
Vlada: For me, the project is about raising awareness, since cancer and talking about it is still a taboo in many societies. Through the dance and the interaction of bodies we aim to start a conversation about how we – as a society – perceive the disease. For those who have seen it: the strings in the performance are a symbol for our connectedness as women and dancers. Whether we suffer from cancer of not, it can affect us all. During the process of rehearsing and performing, no one has shared their stories, but we still felt very connected. Sometimes, we think that in order to help a person, we need to know everything about their background, but often, just being there mentally does the job; sharing experiences as opposed to focusing on facts.
Eirini: The name of the play was inspired by a personal story of the performers, and it is one of strength and perseverance. When we were asked to join this project, I did not know what to expect – I assumed it would be like our experience with the Parkinson's Dancers; to connect through our bodies, have a good time. And it was more than that; this was the most intense thing I have ever done. We had rehearsals every week, bonded quickly with the other group members.
Has performing in the theater project changed the way you think about cancer?
Vlada: I have witnessed that dancing therapy has helped many of the women in our group make friends with their body again, especially after losing touch in the process of chemo. I also realized that we take our body as a privilege, we have such control over your bodies – sometimes, we only realize this after it has been lost.
Eirini: We never sat down and talked about the details of each of our backgrounds, the only connection was through our bodies – this is how we learned about each other. I've learned that after a diagnosis, many feel that their bodies have betrayed them, and it was only after accepting the illness that they learned to live with it. If I ever got cancer, I would better know how to deal with it. This whole project has helped me realize that in order for one to solve their problems, acceptance is key.
What do you take with you personally from this intense experience?
Vlada: I've learned to see things differently than I did before by reevaluating my approach of viewing everyday issues that I am faced with.
In a very short amount of time, I have created a deep connection with the other participants, have learned to give care, accept care and build trust. For this, I am very grateful.
Eirini: This project has changed my perspective on the everyday; whatever it is, do it now, live in the moment and do not wait until tomorrow. We become so absorbed by our lives, problems big and small, and sometimes forget to cherish the moment. I do not take with me the sadness and the tears, but the many moments I felt happy and connected.