26. January 2018
Inequality Special Focus Day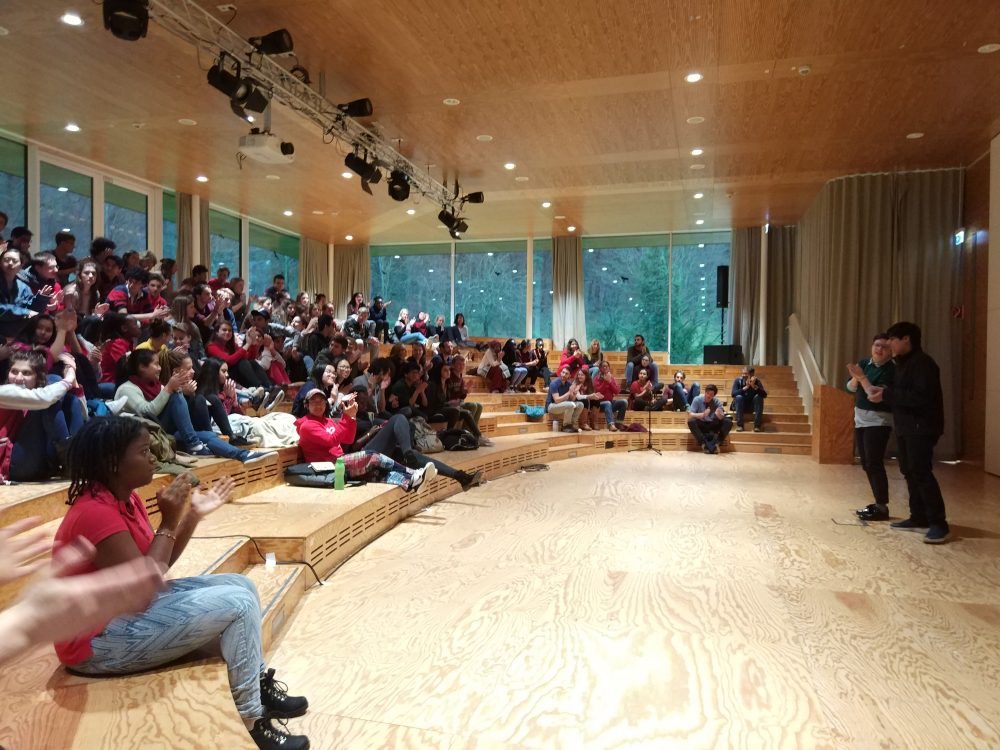 On January 22, students of UWC Robert Bosch College organized and took part in a Special Focus Day on inequality. Special Focus Days take place four times a year and highlight a concept which is explored through workshops, seminars, games and presentations. In the last term, we explored sustainability and interfaith education; this term, students are looking forward to the Model United Nations Day in March with its simulations of different UN committees and councils.
For this week's topic day, the organizers focused on different forms of inequality and urged the participants to integrate these into their discussions. "Everyone of us here has been confronted with inequality and we all know there are different ways to experience it," said student Ibrahim from Pakistan. Ibrahim as well as other students and teachers helped organize the day by leading workshops on topics such as: 'Black feminism and poetry', 'Child poverty in Germany', 'Education discrepancies in Costa Rica', 'Hip-hop as a way of achieving social change' and 'Why I'm no longer talking to white people about race'.
Not only did this day provide room for simulation games and workshops, it also allowed for personal testimonials: Juni, a student from Nepal, presented the Chhaupadi tradition to the audience in the Auditorium of the school. The Chhaupadi tradition, which is still in place in rural areas of Nepal, consists of sending menstruating women to huts and unprotected sleeping places outside of their houses, because they are regarded as "impure" during menstruation. Not only is this a clear manifestation of inequality and injustice, but it also puts women in a dangerous environment. In the huts, they are at risk of snake bites, rape and death from cold. As Juni said: "All the forms of inequality we heard of today are of incredible importance, but before all else, I am a girl and it was very important for me to share this with you."
Kalsoum from Senegal experiences the feeling of inequality on a daily basis here in Germany: "It just makes me so angry." Just like Alessa, one of the seminar supervisors from the Freiburg university, she stressed how the experience of femininity differs depending on where one is from. In Alessa's seminar on Black Feminism, Kalsoum and other participants tried to break free of the usual categorization and acknowledged and illustrated the differences within the feminist movement through unconventional means such as poetry.
For the closing ceremony, Berlin artist "Intare" performed a selection of his hip-hop songs. The cool, mellow beats and the political lyrics set the audience on fire – while also making them reflect on the contents of the day.
translated by Jaques Henri Cornec (RBC 2016-18)