SPECIAL FOCUS DAYS
A topic, a day at UWC Robert Bosch College. Special Focus Days aim at taking a closer look at core areas and central themes relevant in an intercultural context.
Five times a year, we organize Special Focus Days at the College. These days are a platform for us to take a closer look at topics such as interfaith dialogue, politics, democracy, peace and injustice or sustainability.
On Special Topic Days, we skip classes for a day; instead, students and staff members organize seminars and workshops, invite external speakers and think of and create interactive sessions around a topic of their choice.
Students look at political systems and democracies worldwide on our Political Thought Special Focus Day.

SHARING EXPERIENCES
The students at UWC Robert Bosch College come from all over the world and from different political, cultural, social, religious and geographical contexts and backgrounds. What does democracy mean for each of them? How is it viewed in their societies? To what extent has the society they come from shaped their understanding of sustainability, of peace and war or religion? At UWC, students have the opportunity to become teachers by sharing their experiences with others. In the workshops, which are usually student-led, the young adults can learn from one another and broaden their perspectives.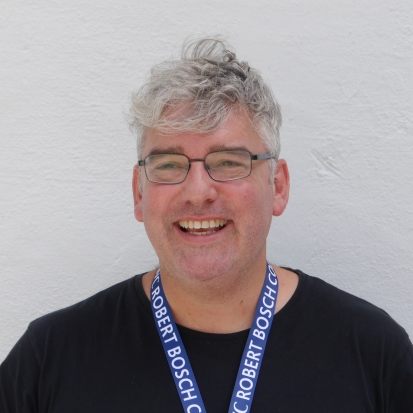 Ultimately, through discussion, conversation and dialogue, UWC provides that safe space for people to meet, explore differences and similarities, whilst focusing on the common goal of peace.
A PLATFORM FOR EVERYONE
Special Focus Days are open to all staff members and teachers, but also participants from other schools. In the last years, we've had guests from several Freiburg schools, some of which have also offered to take over workshops and help organize the day.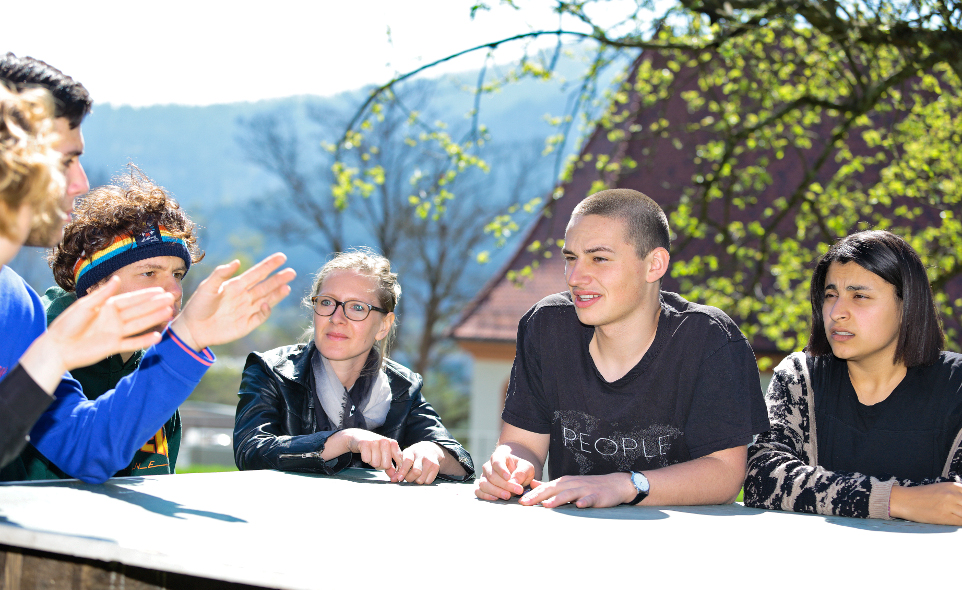 Exchange and discussion: a working group in action.

External speakers such as Freiburg's Lord Major, Dr. Dieter Salomon, or the Director of Greenpeace Germany, Daniel Mittler, enrich the events and offer valuable impulses. In all these encounters, we try to create these "safe spaces", as mentioned in the quote above by our teacher Alex: a platform that allows all participants to ask questions in a safe environment, to challenge opinions and share own attitudes and assumptions.
UNSERE THEMEN
Interfaith Dialogue
Peace & Conflict Resolution
Sustainability
Human Rights
MUN – Model United Nation
GLOBAL AFFAIRS: LEARNING FROM THE EXPERTS
Another part of the school's curriculum is Global Affairs, a talk and discussion series providing students with insights and knowledge from a number of different areas, all relevant to the world and society we live in today. Often, we invite guest speakers and representatives from the fields of politics, research, culture or religion to share their experiences with the students. On many occasions, the students or staff members themselves prepare to speak on a certain topic, sometimes related to historical situations  or current affairs in their home countries. Thanks to a wide network of UWC alumni worldwide, we have been able to invite a range of highly relevant speakers to the College, such as Greenpeace Germany Director Daniel Mittler, diplomat Hans von Sponeck or economist Klaus Leisinger.
Contact Us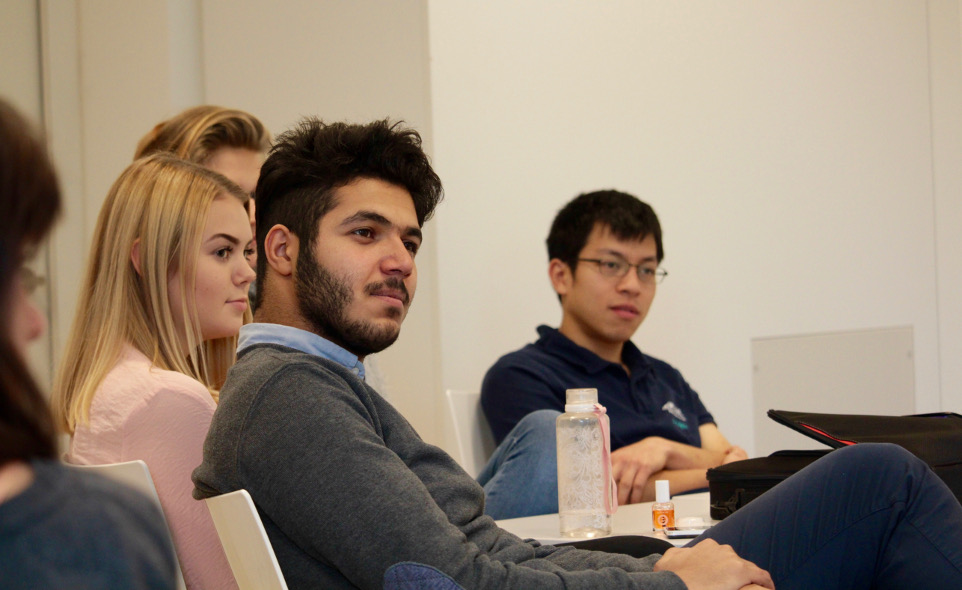 Thinking outside of the box in our Global Affairs series, which takes a look at central themes relevant in the world we live in.