BECOMING A UWC STUDENT
UWC is about more than obtaining an international degree and living abroad. Young adults from all over the world live and learn together for two years; they communicate in English and engage in social projects in their local communities. UWC Robert Bosch College accepts 100 new students each year: 25 from a German-speaking background and 75 from over 100 countries worldwide. Here is the most important information for applicants and potential students.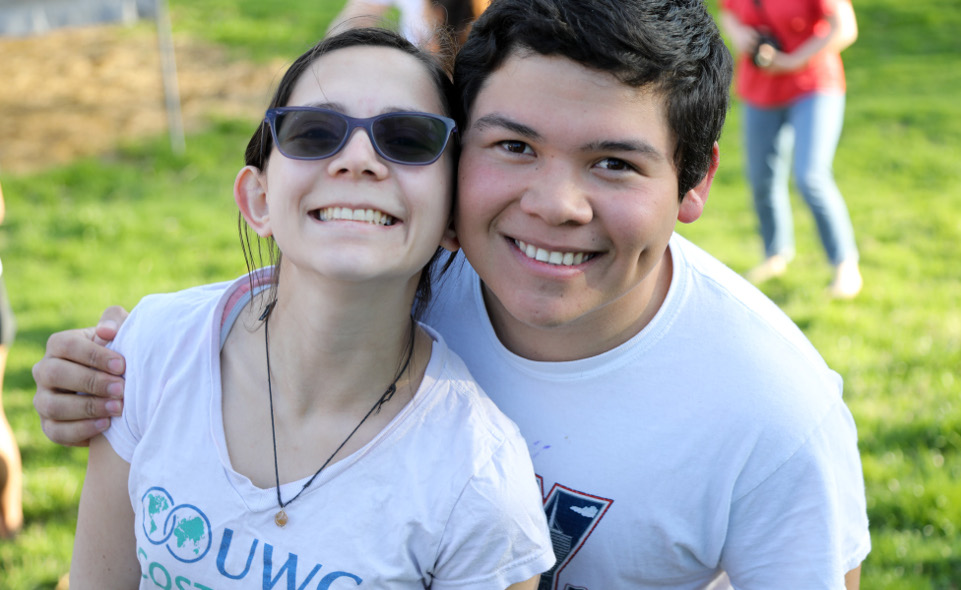 UWC is the right fit for you if….
you are enthusiastic about new experiences and open to getting to know new cultures and ways to approach life
you are willing to fully commit and contribute to the activities and the social life of the UWC community
you have the talent and motivation to successfully complete the academic program
you would like to do well, but are not a perfectionist
you are resilient and can easily adapt to a changing environment or new situations
you show genuine interest in the values of the UWC movement
you value dialogue between people from different backgrounds
you are able to be emphatic towards the needs of others
you do not look at UWC as a way to escape your problems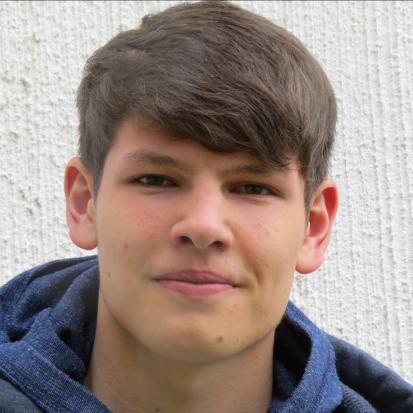 Initially, I applied at UWC because I wanted to study abroad. However, doing research about the movement, I quickly realized that this is much more than an international experience. My time at UWC Robert Bosch College full of incredible experiences, big challenges and lots of up and downs was exhausting and wonderfully inspiring at the same time and has coined me and my life after UWC strongly (in a positive sense). Anyone applying to UWC should be aware that they have an intense and often stressful time with lots of challenges ahead; in fact, maybe this should be the main motivator to apply.
Bastian
Germany
Alumni (2014-16), currently studies at the University of Rochester in the USA
How can I apply?
Applicants interested in attending a United World College apply through the National Committee in their home countries. A direct application at UWC Robert Bosch College is not possible, with the exception of the Young Refugees Scholarship Program for Germany and for applicants from countries without National Committees (see below). Since 2018, UWC International also provides the opportunity for students to apply directly to 14 of our sister schools and colleges via the Global Selection Program.
Find out more
Are you ready for UWC? This video about our sister College in Mostar gives good insights into what being a UWC student means.

Short Courses
Some UWC Schools and National Committees offer short courses in addition to the regular 2-year IBDP program. These 2-3 week-long courses often take place during the summer break and allow participants from all over the world to get familiarized with UWC concepts and gain  intercultural understanding.
LEARN MORE
REFUGEE SCHOLARSHIP PROGRAM
For many years, the 18 United World Colleges worldwide have reserved scholarship places for students with a refugee background. Altogether, this group of applicants makes up 5% of the total student population at UWCs. Starting in 2017, UWC International has called into action the 'Refugee Initiative', aiming at creating 100 additional scholarships for young adults with a refugee status. This program is supported by the UN Refugee Agency (UNHCR).
More about the initiative
The Young Refugees Scholarship Program at UWC Robert Bosch College
Young refugees now living in Germany can apply directly to UWC Robert Bosch College, as an application from their home countries is usually not possible. Since the foundation of the College, we have reserved at least two places for students with a refugee background and provide full scholarships along with these. Interested candidates can email our Admissions Officer. Please include a brief summary of the applicant's background as well as contact details.
YOU HAVE NO NATIONAL COMMITEE?
There are some rare cases in which students cannot apply via their National Committee, for example, because there is no committee in their home country. In these cases, a direct application is possible.
Next steps?
Contact UWC International and request a confirmation that an application via your National Committee is not possible. Note: because we do not reserve spots for this group of applicants, we cannot guarantee placement.
is located in London and is the umbrella organization supporting all UWC Schools and Colleges as well as the National Committees. Learn more about the application process or contact UWC International.