OUR CAMPUS

UWC Robert Bosch College is located in the east of Freiburg in close proximity to the Black Forest, on an areal that formerly hosted a Carthusian monastery. Discover our campus and facilities.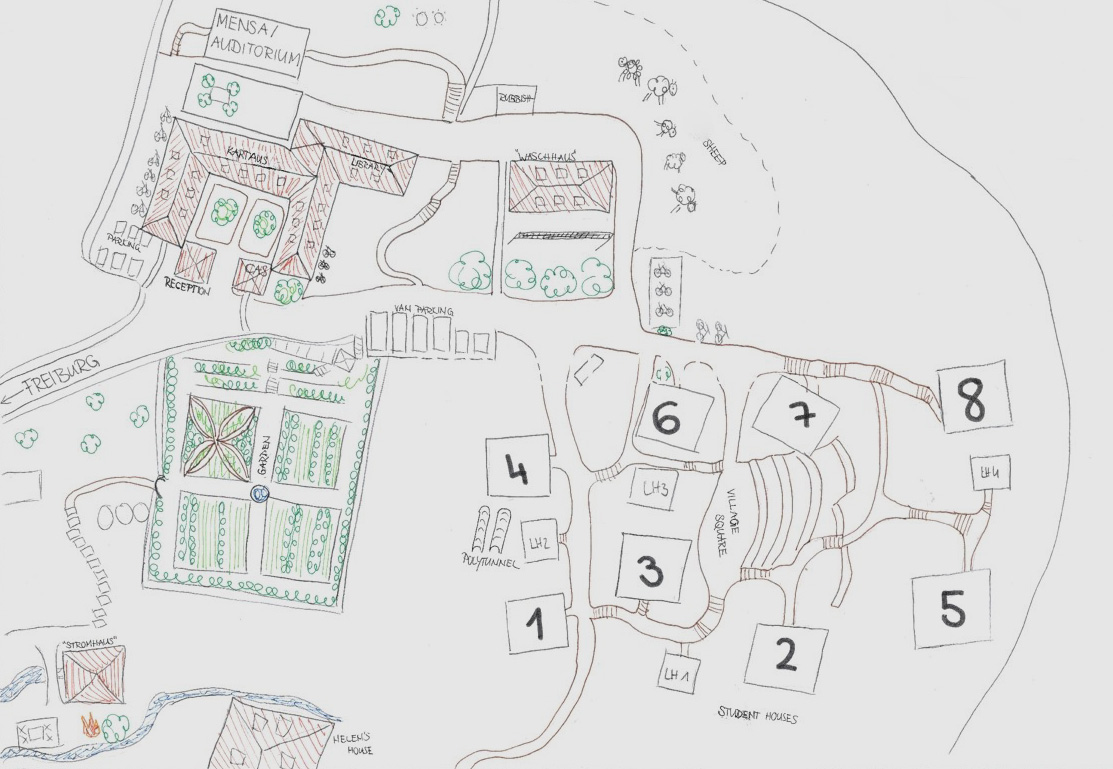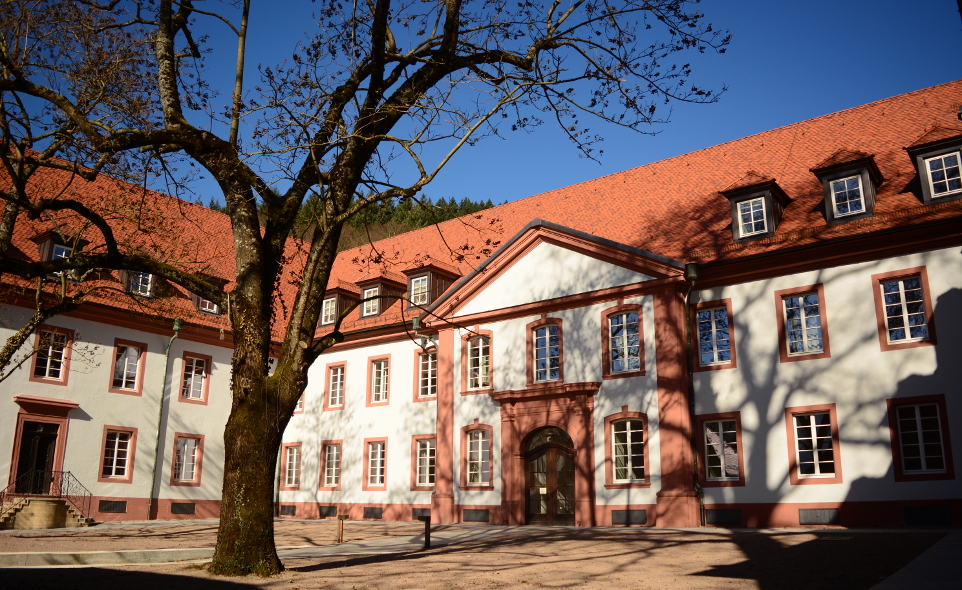 What used to be a former Carthusian monastery from 1750 is now the school building of UWC Robert Bosch College. The first two floors host classrooms and labs, the top floor is reserved for the staff room and the administration offices.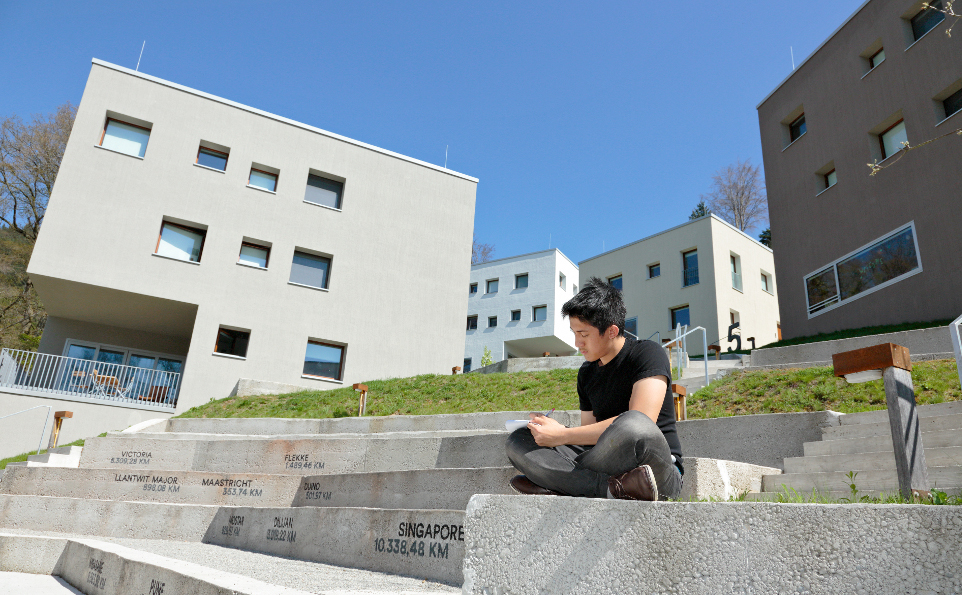 A great place to sit, with a view over Freiburg: our village square is the center of the residential part of campus and connects the eight student houses and four teacher apartments, all built in the shape of cubes.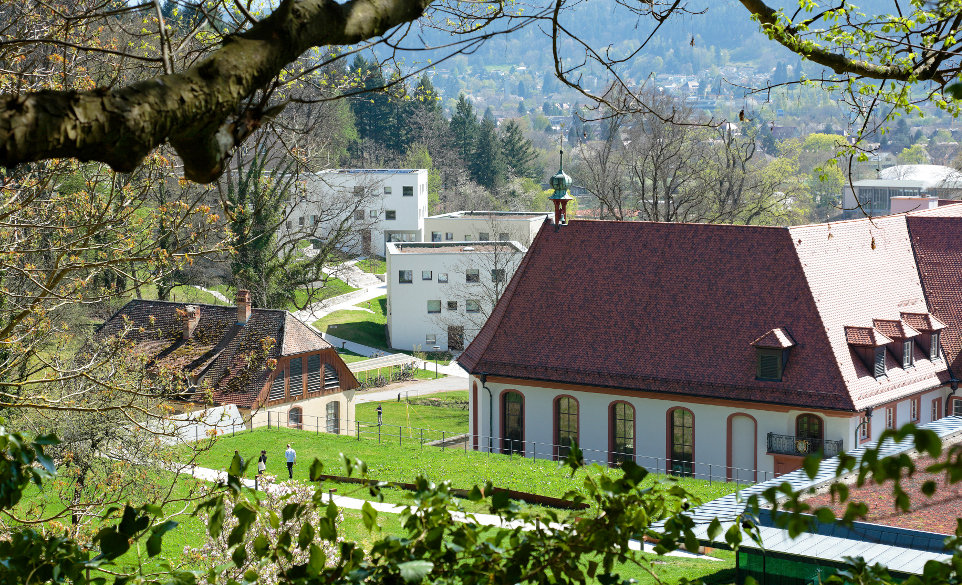 Looking down from the grass area behind our Auditorium: our College is idyllically located at a north slope with a view over the Dreisam valley. The Freiburg University sports center is right opposite our campus.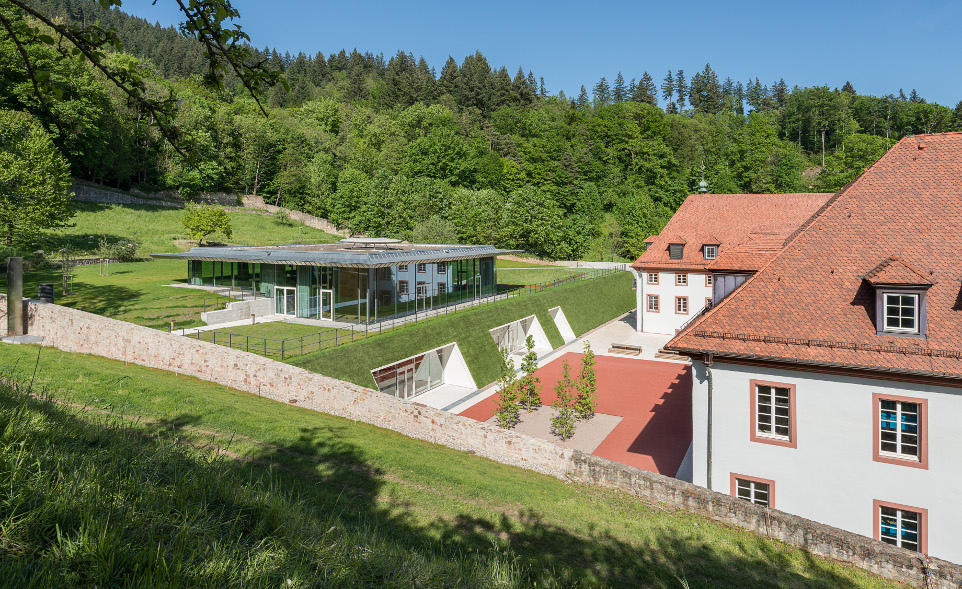 The Auditorium was built in top of the Mensa, the whole complex is naturally integrated into the hill. The combination of modern and historical elements is typical for the architecture of UWC Robert Bosch College.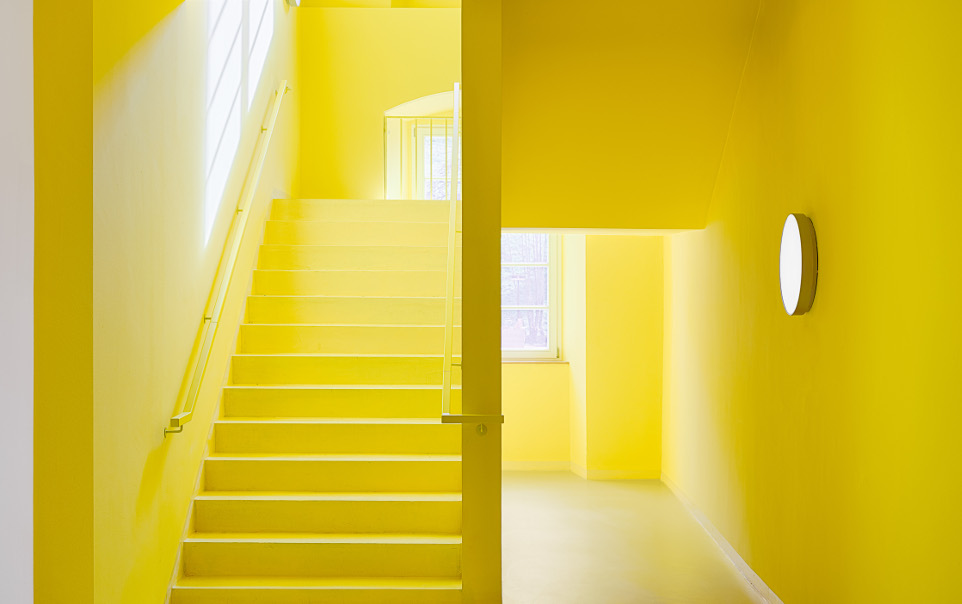 A bit of color is added to our school building by the yellow, green and blue staircases.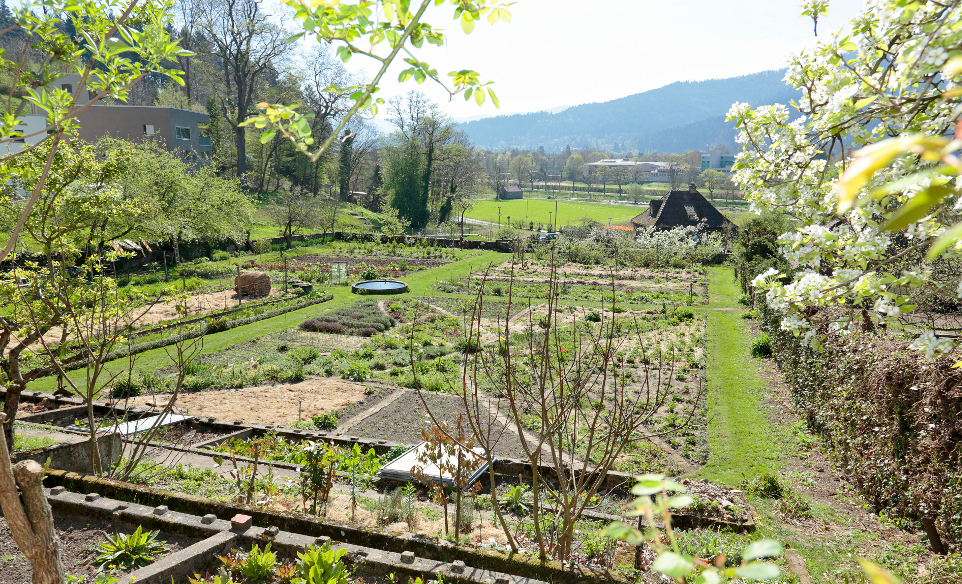 Spring in our School Garden: this historical space dates back to the year 1500 and was used by the early Carthusian monks to feed themselves. Today, students can help themselves to the fruit and vegetables they grow together with our garden team.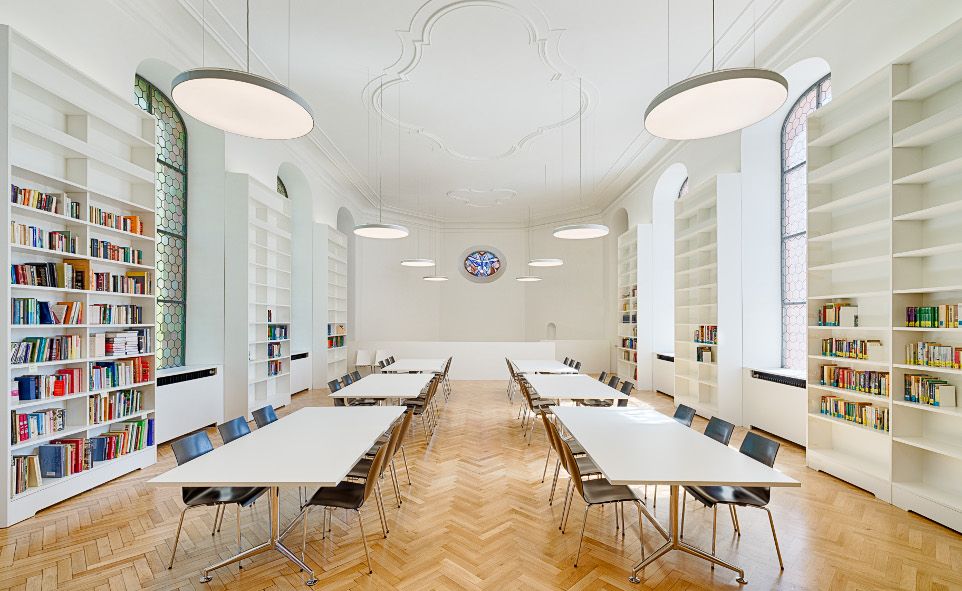 Former canteen for the Carthusian monks, then a chapel, today a place for reading and studying: our Weickart Library, named after one of our donors.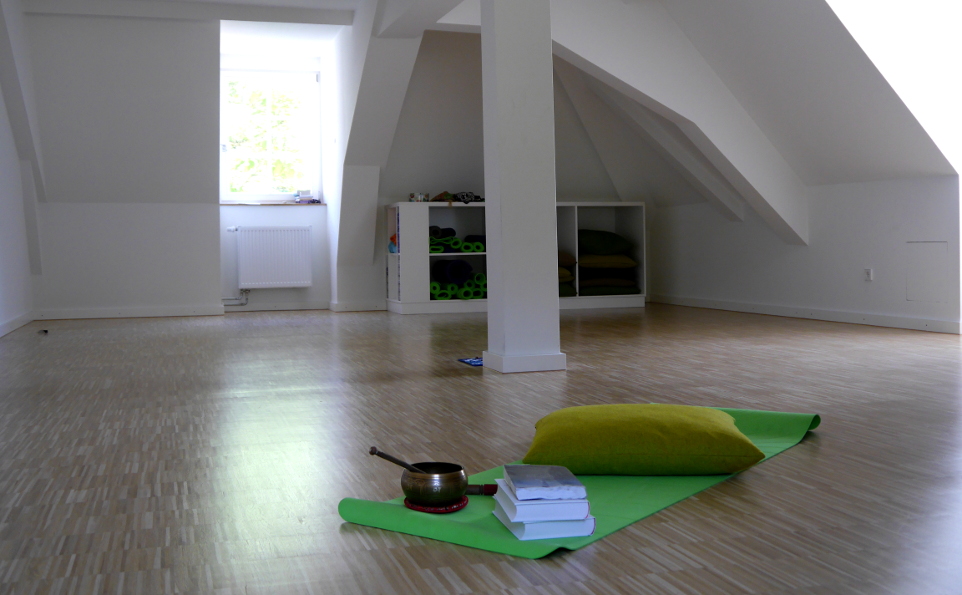 The Room of Silence is open to all residents of our College and can be used for prayers, meditation and yoga classes.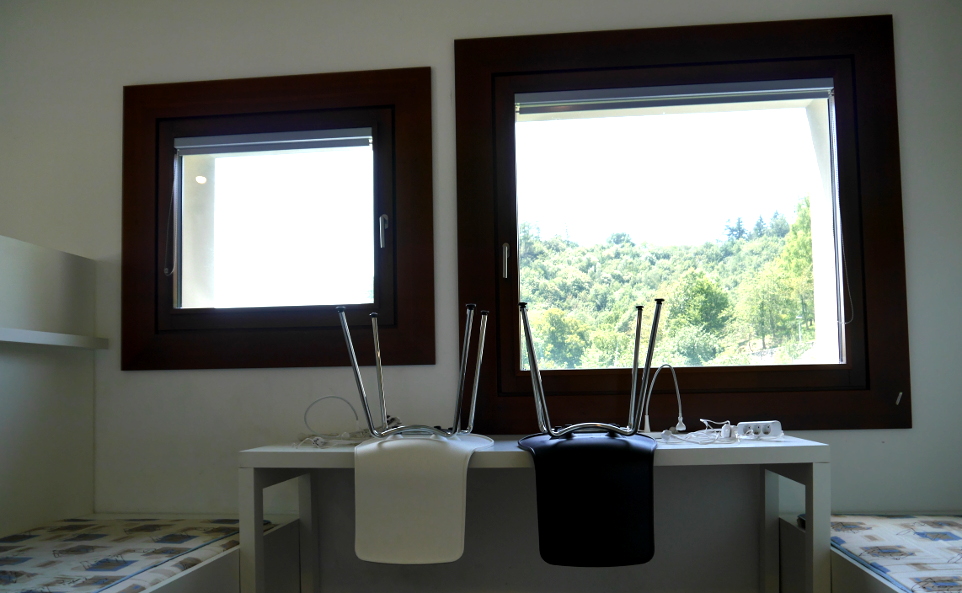 An empty student room: simple, well-equipped and with a view over Freiburg. Four students share a room at UWC Robert Bosch College.