AUTONOMY AND PERSONAL SENSE-MAKING

Pastoral care is central to our work at UWC Robert Bosch College. Our holistic support structure creates a positive environment for students and the community at large and ensures that students can grow and develop in accordance with UWC values.
For all institutions, but in particular those working in education, pastoral care presents a pedagogical challenge, as any approach that does not progressively transfer more (appropriate) responsibility to the young person fails to prepare them for their role as autonomous adults within society. Our competent pastoral care concept ensures that we can deliver our duty of care towards the students living and working together on our Freiburg campus. The concept is consistent with the school's pedagogical concept, both in theory and in practice. Since UWC's foundation in 1962 by German educationalist Kurt Hahn, the pastoral care approach within UWC has emphasized student responsibility, student autonomy and personal sense-making.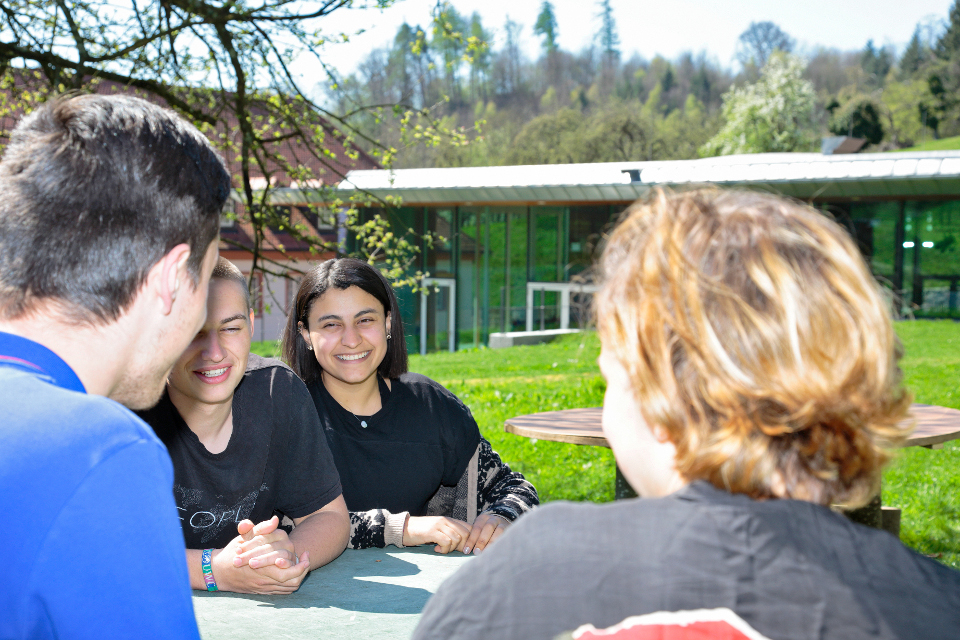 What type of community do we want to be? Students participate actively in this process, through reflections or group discussions.

SUPERVISION THROUGH ADULTS
The student's development of autonomy, personal responsibility and sense-making happens within a set framework of staff supervision. The students' Personal Tutor is at the core of the pastoral care program: by getting to know their tutees soon after arrival, by checking on them in regular meetings and by monitoring their development throughout the two years, the personal tutor forms a close relationship with their tutee. Another key figure is the House Tutor, a residential staff member supervising one of the eight student houses in a role integral in supporting the communities of 26 students per house. However, each and every staff member at UWC Robert Bosch College has a pedagogical responsibility and a student always has a wide range of adults accessible to approach and is never restricted to only a few contact persons. Our pastoral care program is strengthened by shared experiences between students and staff members, for example extracurricular activities and services, meals in the Mensa and the numerous conversations and interactions making up every-day life at a boarding school. This allows all staff members to get to know students in different settings and situations and makes it easier to detect or discuss potential problems.
Pastoral Care at UWC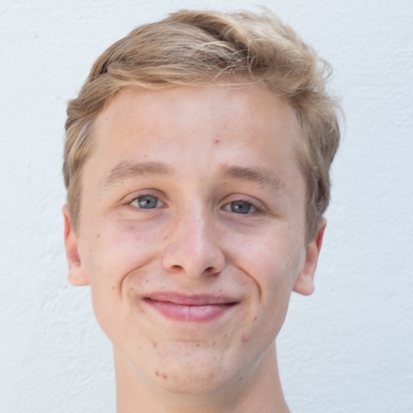 As a peer supporter, my perception of the pastoral care system in our community is that it is extremely adept at responding effectively to the whole myriad of struggles students may face during their time at UWC. It's incredible to have so many different layers of support from a management level down to students helping one another on a peer to peer basis. I think that is the greatest strength of the system at RBC; it promotes everyone to provide support to each other and take initiative to seek out support from others in times of need and every single student readily gives their support to other members of the school community.
Nicholas
Canada
Student (2016-18)
PROFESSIONAL SUPPORT
The 'Health and Well-being Support' Team meets once a week to help guarantee an overall balanced routine as well as strategies for individualized support for students.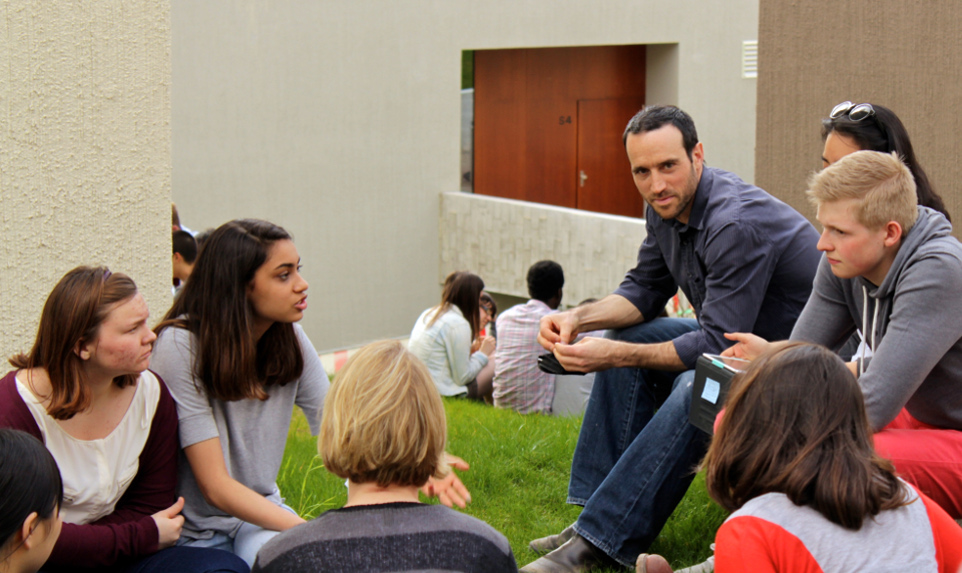 Each student at UWC is part of a Tutor Group, which consists of 6 to 12 students. The Personal Tutor is the main contact person for these students over the course of the two years.

Students at UWC Robert Bosch College actively co-create the pastoral care program. The living situation and specific programs such as conflict resolution and intercultural mediation aim at further developing the students' own knowledge and experience in these areas. The school psychologists, the school counsellors and a school nurse provide professional support for the students as well as training and supervision for all adults and student groups at the College. In 2016, we introduced the Peer Support program, coordinated by the school psychologist and run by selected students, who are coached and prepared to counsel their peers.