VOLUNTEER OPPORTUNITIES

There are many ways to discover UWC and get involved – UWC alumni, Freiburg locals or others interested in our movement, come visit us!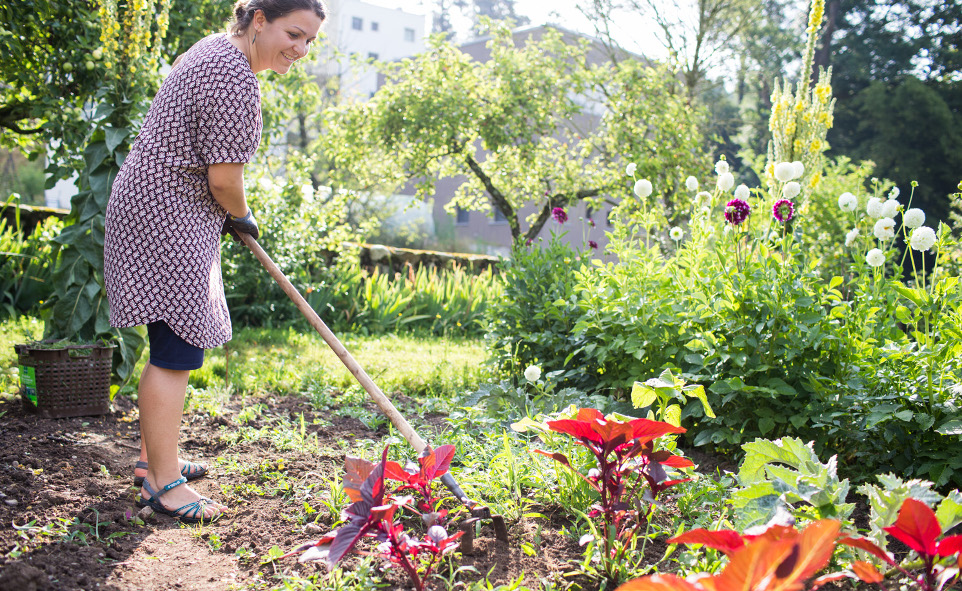 Looking forward to helping hands, especially in the summer months: our gardener Zana.

Volunteering in our School Garden
The former monastery garden on our campus is a magical place: for over 500 years, the 2000 square-meter garden has been cultivated organically, first by Carthusian monks, then by families owning or caring for it. Over the years, we were able to preserve several rare plants threatened by extinction and to introduce new species – some from the students' home countries. Because of its diversity, the garden is now a showcase garden for ProSpecieRara, a Swiss foundation promoting the historico-cultural and genetical diversity of plants and animals. Every Friday between 15.00 pm and 18.00 pm, local volunteers can join our College gardeners Eva and Zana, learning about organic gardening or applying their existing knowledge. The volunteer group has been working for many years and is open to all age groups. For our students, the exchange with Freiburg locals has proven to be a valuable bridge into the city of Freiburg.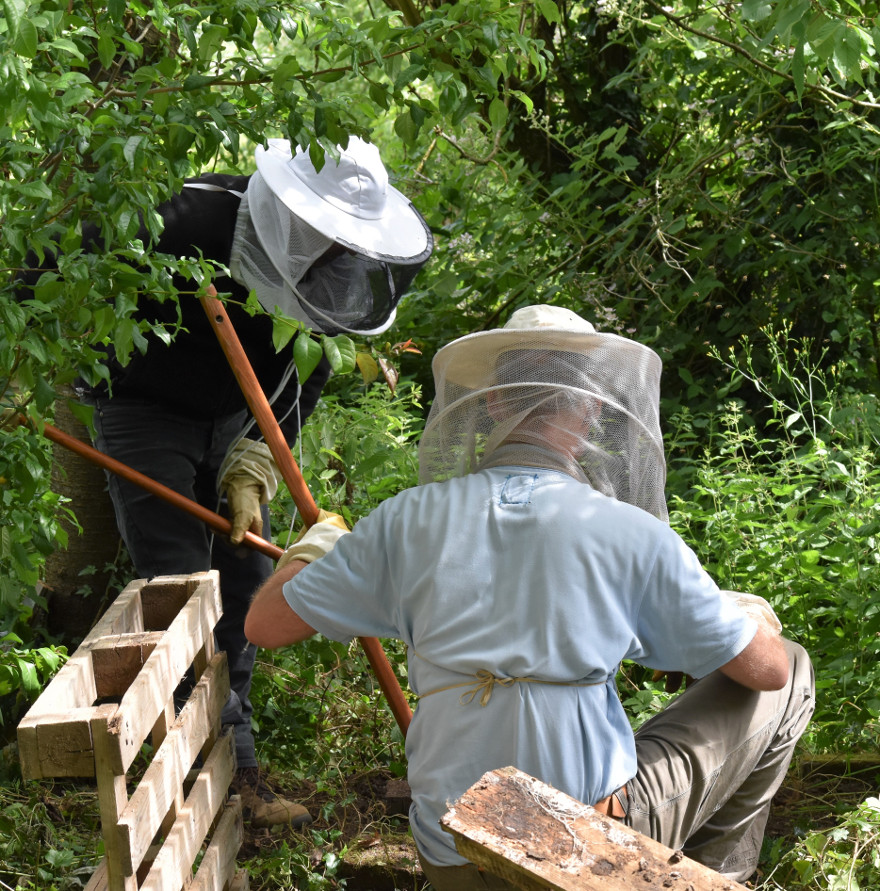 I have been a volunteer in the Friday garden group for 12 years. For me, the garden has become a training ground for a more mindful attitude towards nature, work, humans and the world in general. Thanks to the students, our perspectives have been broadened, not only on topics and international projects related to biological sustainability, but also on more general political and cultural questions. We are now looking oustide the box together with the students.
Guido Matulla
Garden Volunteer
GUEST SPEAKERS & CAMPUS TOURS
We are always looking for potential guest speakers who can share their knowledge or experiences of a certain field of work or project with the students during 'Global Affairs', our interdisciplinary talk series.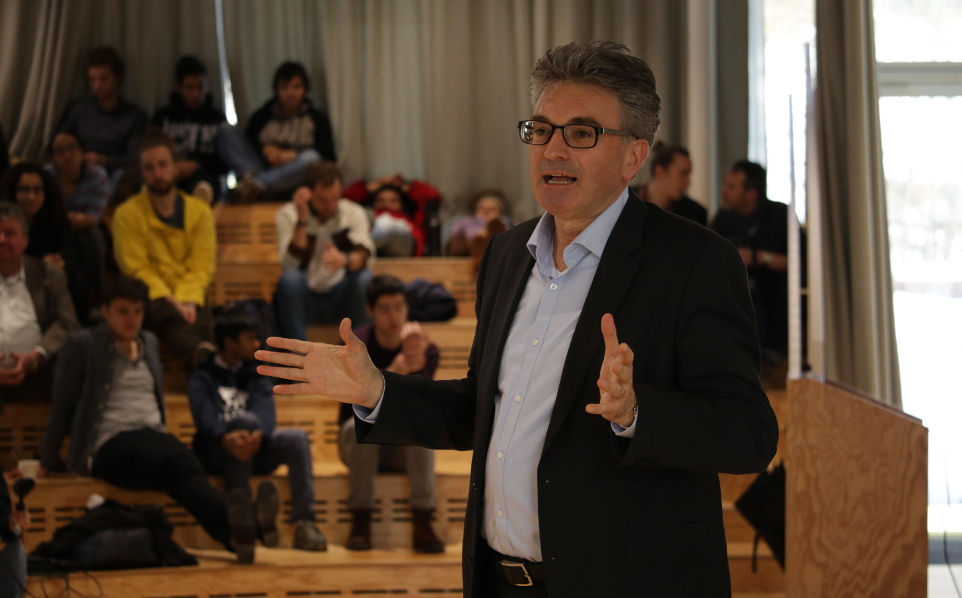 Visiting UWC Robert Bosch College: Freiburg's Lord Mayor Dr. Dieter Salomon was a guest speaker on our Special Focus Day 'Political Thought' and gave insight into his work as a politician.

Possible topics for Global Affairs range from politics, religion and economics to sociology, the environment, human rights and future technologies. Are you interested in engaging with our students? Please contact kontakt@uwcrobertboschcollege.de for more information and possible dates.
Learn more
PRIVATE TOURS
In addition to our public campus tours, we also offer private tours for groups of 15 people or more. Led by staff members and students, this is a great way to learn about the concept of UWC and UWC Robert Bosch College and to visit our beautiful campus. Contact us.