26. August 2022
A new school year begins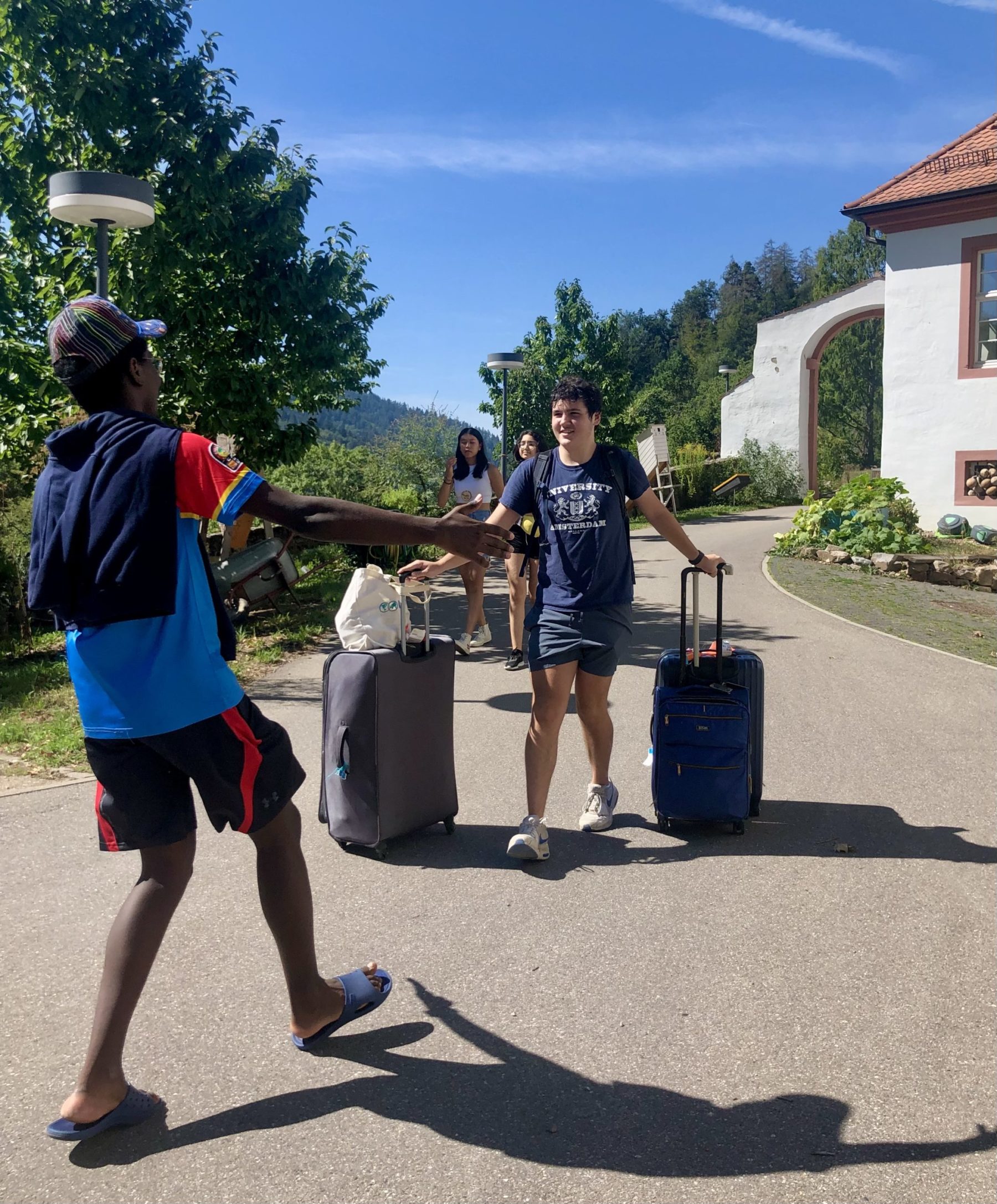 The 8th and 9th generation of students have safely arrived at UWC Robert Bosch College. For the next year, 198 students from 90 countries will live and learn together in Freiburg, bringing with ideas, perspectives and stories and turning our campus into a platform of exchange.
During our first assembly as a new school community, Rektor Laurence Nodder welcomed all students to RBC and reminded us of the enormous diversity among our student body — in terms of backgrounds, language, culture, habits and, not least, distance traveled to get to Freiburg.
This year, in response to the war in Ukraine, we will include students from Ukraine, Russia, Belarus, Poland, Slovakia, Romania, Finland, Latvia and Estonia.
During the first 10 days, first-year students will get to know the College and each other during an activity-packed and varied student orientation program, with classes scheduled to begin on September 5th. All second-years start their third term on a class retreat in the Black Forest. We wish all of our students a good start to their UWC journey and look forward to a new school year!