31. January 2020
Environment │Research project on insect mortality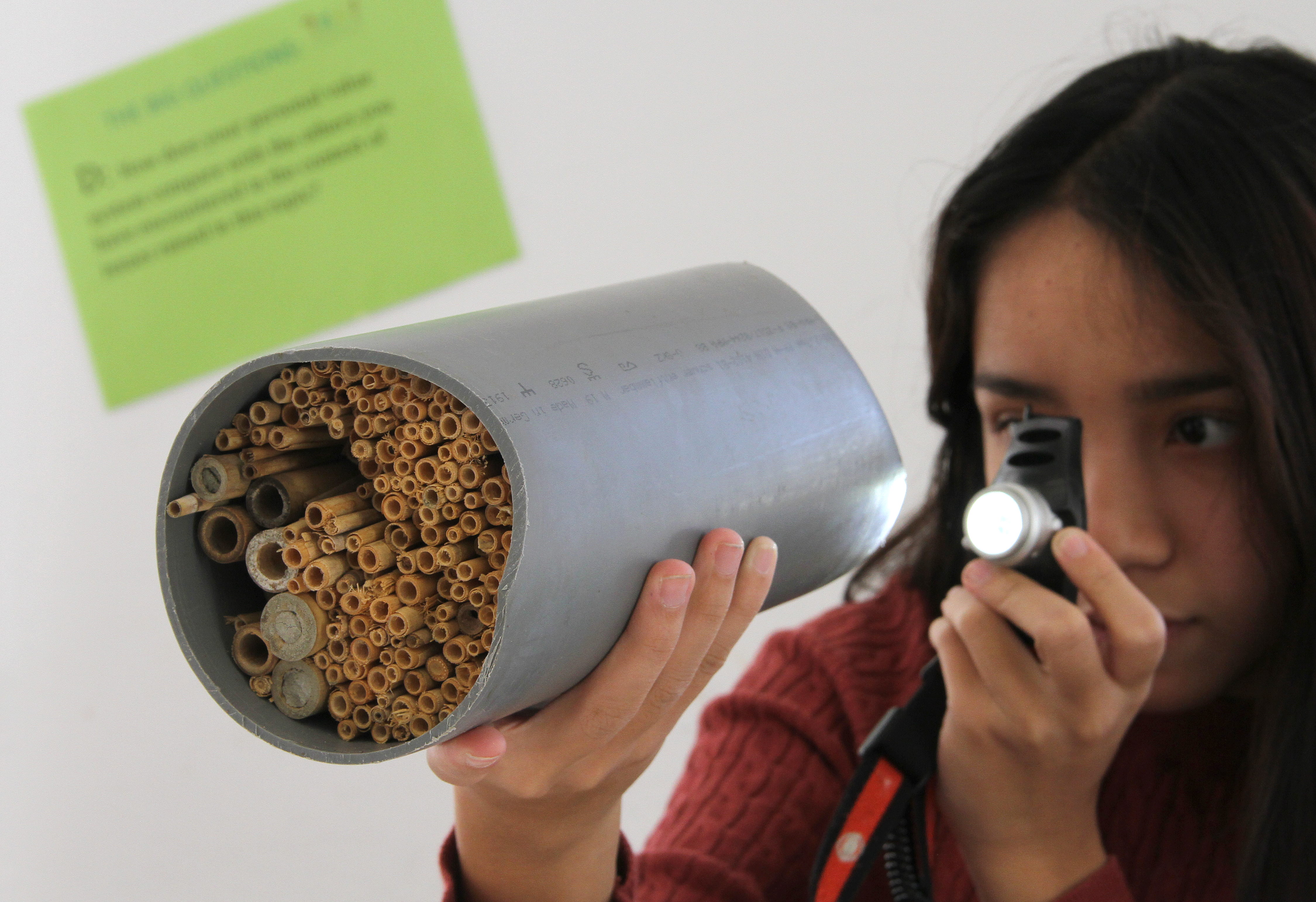 © Nicolai Schmidt
Insect mortality often made headlines in recent years. It also became clear how little we know about developments in this area. A group of students from UWC RBC works with researchers from the Department of Nature Conservation and Landscape Ecology at the University of Freiburg in order to change this.
The basic idea is simple: as part of the school's CAS program, a group of students and researchers have been building insect houses – plastic pipes filled with reed and bamboo stems – starting in August 2018, and have sent them to partner schools throughout Germany in spring. Schools placed the insect houses outside so that wild bees and wasps could build their nests in the stems. In fall, the schools sent the pipes back to Freiburg; at the moment, the research team determines the insects in the nests and sends the pipes, filled with new reeds and bamboo, back to the partner schools.
The project is funded by the Robert Bosch Stiftung's "Our Common Future" project, providing around € 70,000 for the first three years.
For the 10 UWC students who participated in the project over the past school year, the work turned out to be varied and versatile: from building a website, creating informational videos to cutting reeds, biolding houses and packing boxes, they gained experiences throughout the process. Thanks to the help of UWC Germany, the promotion of the project was ultimately almost too successful – about 320 partner schools were accepted, unfortunately hundreds more had to be rejected.
We are very happy about this huge interest, but it also meant a lot of work: large amounts of reeds and bamboo had to be harvested, sawn, filled into tubes, put in packages and shipped. And as soon as the packages were on their way to the partner schools, the UWC students went to the university laboratory to "practice" the determination of the insect species based on their nests and larvae – so that we can better understand how our insects are doing!
Text: Tobi Kellner, Sustainability Coordinator. This article is included in our Annual Report 2019.