08. May 2023
Helen White appointed new Rector at UWC RBC – handover in Summer 2024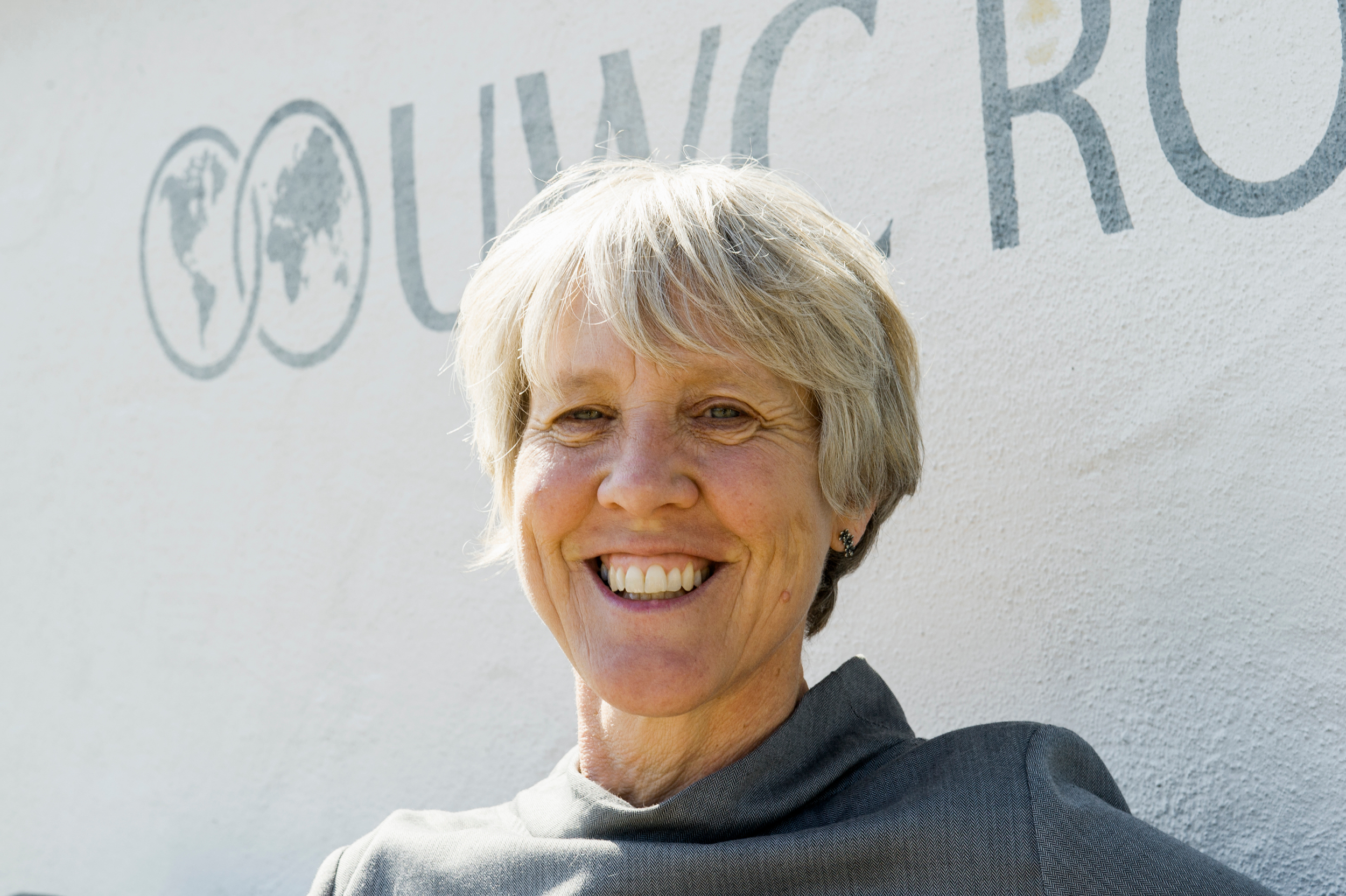 Incoming Rector Dr. Helen White. © Daniel Schönen
We are delighted to announce the appointment of Dr. Helen White as incoming Rector to UWC Robert Bosch College. Helen, who since the inception of the College has served as RBC's Vice Rector, will assume her new role in the summer of 2024, taking over from founding Rector Laurence Nodder who plans to retire at the same time.
Helen White's appointment follows an extensive and rigorous global selection process, prepared and steered by a Search Committee appointed by and reporting to the UWC Robert Bosch College Board, and supported by the search firm Perrett Laver, a leading global executive search firm advising on leadership for educational, research, non-profit and cultural organizations.
Having worked closely with Laurence Nodder since the foundation of the school, Helen has been involved in teaching, house tutoring, student and staff support, school administration and in developing innovative approaches, all rooted in her broad UWC and Hahnian background. Since 2014, she has been the school's Director of Student Life in addition to her work as RBC's Vice Rector. Her previous appointments include the role of Vice Rettore and Director of Student Life at UWC Adriatic in Duino (Italy) as well as CAS Coordinator at Kurt Hahn's first school, Salem (Germany), where she introduced the Duke of Edinburgh's International Award.
Dr. Christof Bosch, Chair of the RBC Board, says: "In September 2014, UWC Robert Bosch College was founded on the occasion of my grandfather's 150th birthday, with the goal to equip young people with tools and skills to create a peaceful and sustainable world. In the name of the Board, I sincerely thank Laurence Nodder for the excellent foundation he laid together with all the staff members at RBC. The UWC mission is more relevant than ever! Dr. Helen White's background makes her an outstanding person to continue to take forward the realization of the UWC mission at RBC. I look forward to continuing working with her."