02. October 2019
Shelby and Gale Davis' Visit at UWC Robert Bosch College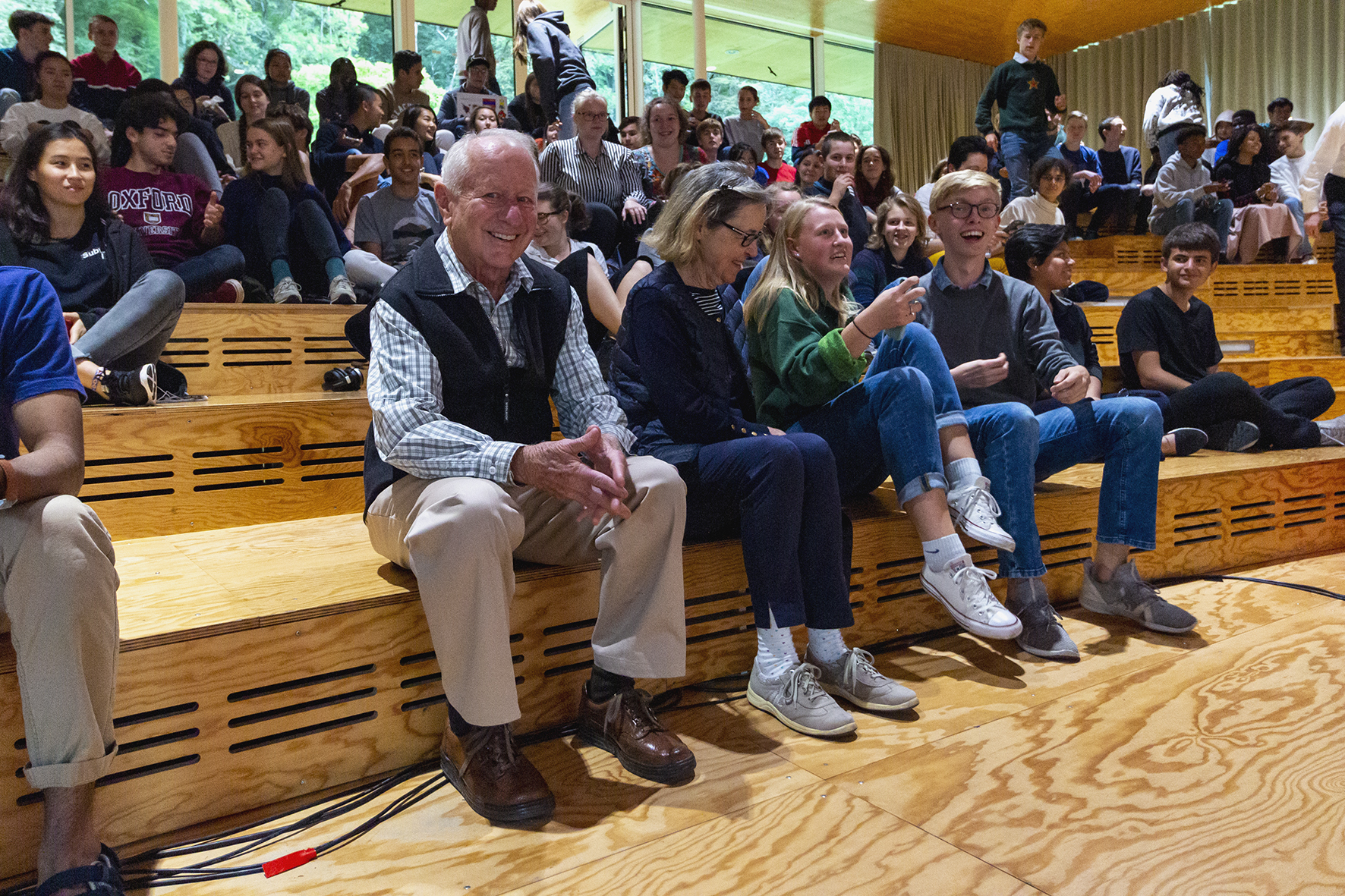 Shelby and Gale Davis are watching student show in the auditorium. (Photo Credit: Alexej Braitmayer)
On 26th and 27th of Sep, UWC Robert Bosch College had welcomed Shelby Davis and his wife Gale Davis on campus. Shelby Davis is UWC's greatest philanthropic supporter, who invested in the UWC movement and its students through initiatives including the Davis United World College Scholars Program, the Davis-UWC IMPACT Challenge and the Davis-UWC Dare to Dream Program.
On the first day, Shelby and Gale had a campus tour of the college and joined a Political Thought class with students. Later, they were invited to the college assembly where Shelby gave an inspiring speech to the community members. In the speech, Shelby encouraged the students to take the full advantage of the UWC education and to continue practicing the UWC values in their future lives. The Davises were then presented with a student show featuring the cultural differences and the diversities in the college. On the second day, the Davises met with the students who are the beneficiaries of Davis-UWC Dare to Dream Program. It was followed by an Economics class and a tour of the Monastery Garden on campus.
Throughout the visit, the Davises had a great time interacting with students and community members at UWC Robert Bosch College, where the celebration of UWC values can be witnessed. The community was also inspired by Davis' spirit of devotion, and showed great appreciation and welcome to Shelby and Gale Davis' visit.