30. January 2020
Concert | "The Brothers" from Freiburg on Feb 14, 2020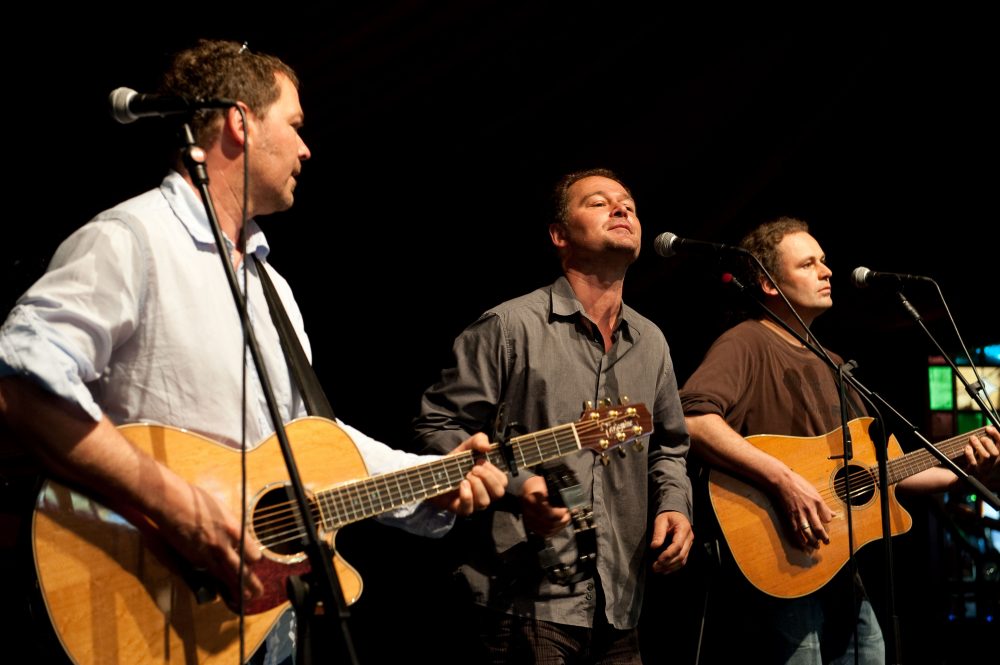 A highlight in February 2020: The acoustic trio 'The Brothers' will perform on 14 February 2020 as part of the "Kultur in der Kartause" charity event series at UWC Robert Bosch College in Freiburg. With an insight into the early development phase of their songs, the three brothers Coco, Lorenz and Tilo Buchholz – known as The Brothers since the early 90s, also beyond Southern Baden – will bring just two acoustic guitars, some percussion and of course their voices to a concert in the auditorium of the United World College: "Most of the songs seem small at first, then sneak up when they arise on the guitar. Only later will some be arranged in typical rock style in the rehearsal room or in the studio."
Reduced versions of their own compositions will be presented, which in their quartet are mostly performed rock-style and loudly, whereas as acoustic trio, the songs have a more intense and direct effect. In addition to their own material, works by artists who influenced The Brothers in their careers, such as the Beatles, Eagles or Crosby, Stills & Nash, will also be played.
———————–
FREE ADMISSION – all donations go to a social project within UWC.
———————–
More about the "Kultur in der Kartause" series:
"Kultur in der Kartause" is a series of charity events at the United World College: the place that was once founded by Carthusian monks now accommodates our international school, with 200 students from 100 different countries – all on a scholarship basis. As part of our charity series, we would like to share this magical place with you. The evening's revenues will flow into student grants or other social projects within our school.
With the "Kultur in der Kartause" series, we want to attract a wide audience and offer a platform to local or international artists, in the beautiful atmosphere of a former monastery. Our events begin at 8 p.m. in the UWC auditorium. From 7 p.m. onwards, guests have the opportunity to get to know the United World College and the grounds of the former charterhouse through student-led campus tours, or enjoy drinks and snacks – often prepared by UWC students.
Guests arriving via car can find parking at the UWC parking space in Kartäuserstraße (opposite the flower field).
Kultur in der Kartause