07. January 2020
Concert | Jazz with "Acrobat" on Jan 25, 2020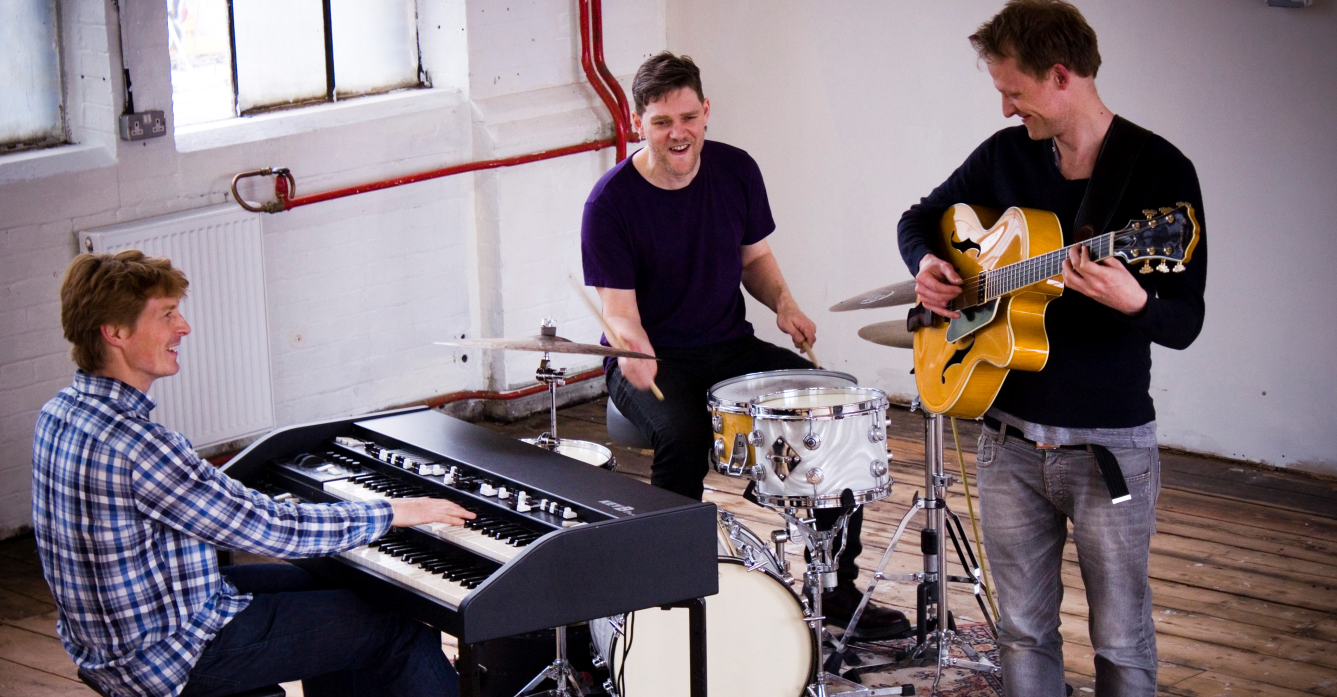 We're happy to welcome the contemporary Jazz Trio Acrobat at UWC Robert Bosch College for the first concert of our 2020 "Kultur in der Kartause" charity series. The contemporary Hammond organ trio Acrobat has already been compared to Larry Goldings, Peter Bernstein and Bill Stewart, the world's leading representatives of the jazz organ trio format. After starting their tour at the Vortex Jazz Club in London, the group will travel through Germany, Denmark, Switzerland and the Netherlands in 2020 and will end in Freiburg at the end of January. On January 25, they can be heard at 8:00 p.m. in the auditorium of UWC Robert Bosch College. We look forward to:
WILL BARTLETT – HAMMOND B3
KRISTIAN BORRING – GUITAR
PAT DAVEY – DRUMS
———————–
FREE ADMISSION – all donations go to a social project within UWC.
———————–
More about the "Kultur in der Kartause" series:
"Kultur in der Kartause" is a series of charity events at the United World College: the place that was once founded by Carthusian monks now accommodates our international school, with 200 students from 100 different countries – all on a scholarship basis. As part of our charity series, we would like to share this magical place with you. The evening's revenues will flow into student grants or other social projects within our school.
With the "Kultur in der Kartause" series, we want to attract a wide audience and offer a platform to local or international artists, in the beautiful atmosphere of a former monastery. Our events begin at 8 p.m. in the UWC auditorium. From 7 p.m. onwards, guests have the opportunity to get to know the United World College and the grounds of the former charterhouse through student-led campus tours, or enjoy drinks and snacks – often prepared by UWC students.
Guests arriving via car can find parking at the UWC parking space in Kartäuserstraße (opposite the flower field).
Kultur in der Kartause