21. October 2020
Learning, Sharing, Celebrating: A Report on ISFD 2020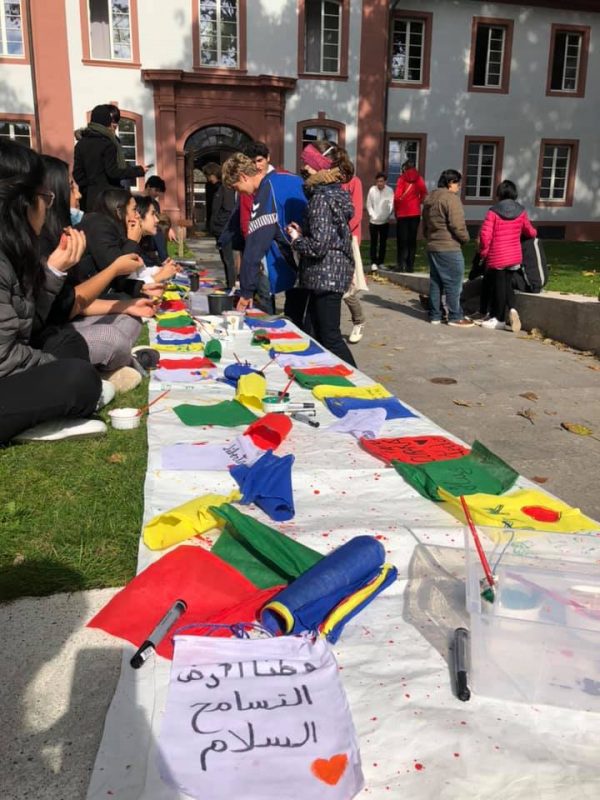 On Tuesday 13 October 2020, the College held its annual Interfaith Special Focus Day (ISFD). It was again a time to go beyond the usual school program and explore together the meanings of faith, broadly understood.
Although it comprised the usual mix of events, the emphasis of this year's ISFD differed. The sub-topic 'social issues and faiths' was a particular focus, and dialogue between people of different faiths was deliberately promoted.
The fact that the program (LINKED) counted over 50 events was remarkable in itself. More remarkable was the community engagement that it involved. Under demanding corona restrictions, many students, staff, and speakers from Freiburg made an extraordinary effort in realizing the ISFD's ambitious objectives.
Very clearly on this day, the RBC community showed how it can listen, share, and understand differences in faiths. It showed equally how it can appreciate these and can discover similarities that are perhaps even more fundamental.
Held annually since fall 2016, the ISFD has become a fixture on the school calendar. It reflects basic values of the UWC movement, the RBC's pedagogical approach and its status as a Weltethos school. Dealing with differences – faith or other – is a key concern of this boarding school. Here, nearly 200 young people from around the world with a diversity of faiths live and learn together. The collective intent is to appreciate such differences as these, not just to recognize them.
This year, the ISFD comprised presentations by guests to the College, breakout sessions largely led by students, a lunch-time activity, as well as closing messages and performances from the community. To the sessions familiar from the past (seminars on the 'core beliefs of faiths' and workshops on the 'practice of faiths') were added discussions devoted to the sub-topic of 'social issues and faiths'. In these, students exchanged among themselves experiences and views on the role of religion in society.
An emphasis throughout the day was on engagement and dialogue, students being free to propose, lead, and support (as well as to choose and participate in) the various sessions. It takes an entire community to put on a Special Focus Day at the College, and the ISFD was long planned, extensively prepared, and invested with considerable time and energy. The accompanying photos of the events capture some of the spirit evoked (LINKED).
Laurence Nodder, the College Rector, stated afterwards that "[g]iven all the constraints that we face, I thought it incredible that such a rich program could be even conceived and put into effect." According to participants' feedback, the ISFD itself was a real success. The sessions were very positively evaluated to have been accessible, engaging, and informative. The day's objectives of promoting learning, sharing, and celebration about different faiths were judged to have been fulfilled.